Camping in Cornwall is great we all agree on that, but something else that is great in Cornwall is Stand up Paddleboarding or SUP for short. Its fantastic for adults and kids and it is fun. Cornwall is a great place to learn and offers some truly awesome locations for you to see.
Basic equipment need to Paddle board.
The SUP- (stand up paddle board) The boards come in all shapes and sizes and are much thicker than the average surfboard. They are about 8-12 feet in length. If you are just starting out then it is best to choose a wider, longer thicker board which will give you much more stability meaning you will be less likely to fall in!
 The Paddle- These come in a wide variety of materials from plastic,aluminium,wood and carbon fiber.The general rule is the paddle used with the paddle board should be 6-10 inches above the height of the paddler.
The Leash- this is very important and it makes sure that you and your board stay attached! A fall, a strong current or a strong wind could all easily separate you from your board. It fastens on to both you and your board by a Velcro strap attached to your ankle or calf. These too come in all sizes and are an absolute must.
PFD (personal Flotation device) A good life jacket is important if you are not a strong swimmer or are a beginner, a bright coloured vest is also a good idea to keep you visible when on the water.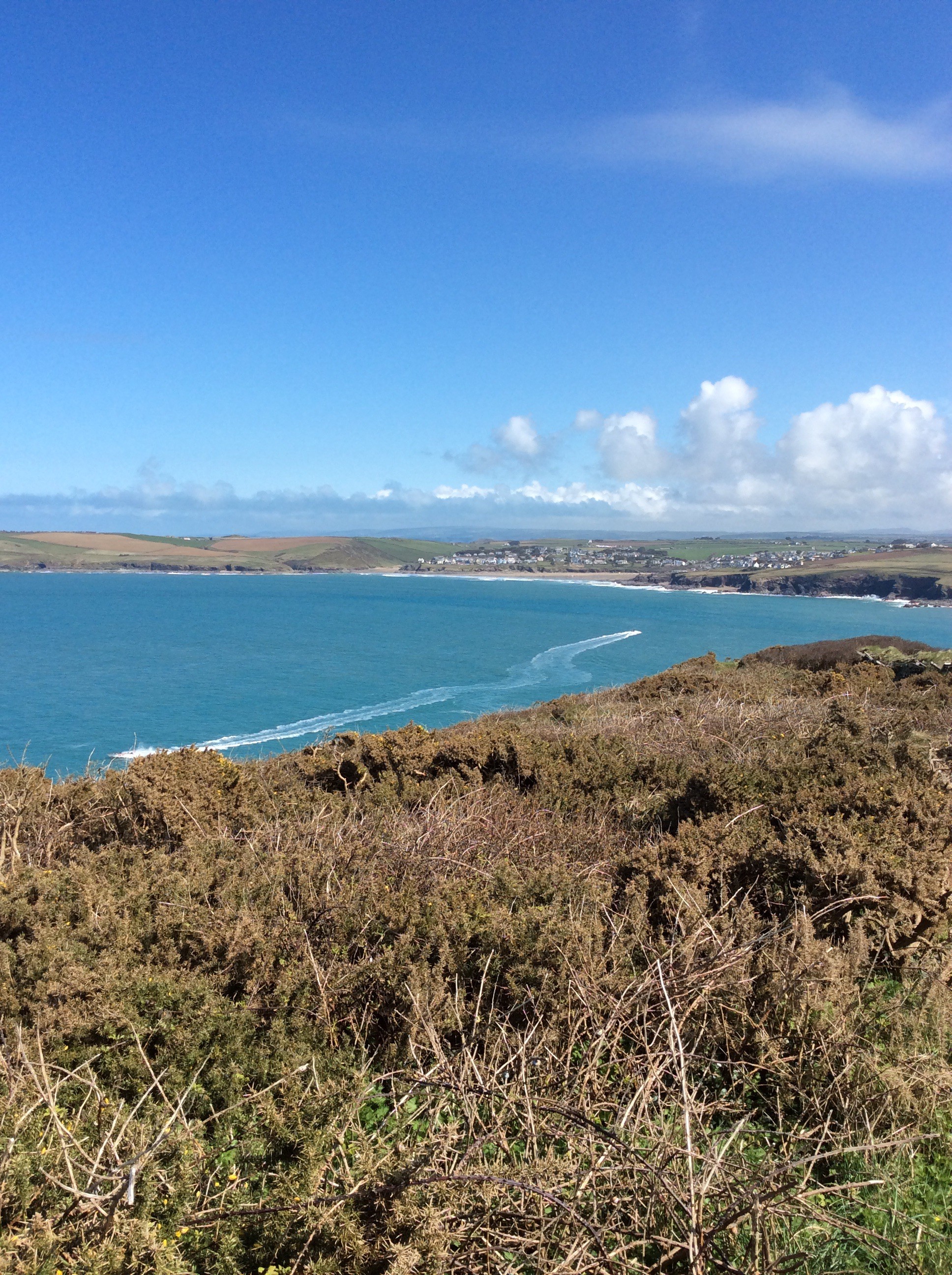 So now you know the basic equipment you want, all you need to know now is where to go to try out Paddle boarding
If you fancy trying Paddle boarding from a gorgeous beach seeing the amazing Cornish coast on your way or if you prefer a more gentle SUP down the Padstow Estuary then Harlyn Surf School is the place to go.    http://www.harlynsurfschool.co.uk  near Padstow located just 4 miles from Music Water Touring Park is the perfect place to start. Not only can you hire all the equipment you need including wetsuits you will also have super fully qualified instructors that will help you master Paddle boarding and will also share their vast knowledge on sea and beach safety.
So if you fancy something a bit different on your camping holiday go grab yourself a board and head down to the beach!
« Our favourite local spots Father Christmas comes to Cornwall! »